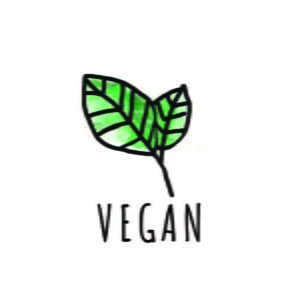 Eco Glow Akacija je unikatna mirisna sveća ukrašena sa suvim svećem i granulama himalajske soli, napravljena od 100% prirodnog sojinog voska. Miris ove sveće opisaćemo kao zavodljivi miris belog bagrema.
Soy candles are much safer and healthier than regular candles made from paraffin wax.
They are made from plant-based wax that does not contain carcinogenic particles and does not emit smoke when burned.
They are safe to use in spaces where pregnant women and children are present.
Soy wax is biodegradable and does not have a negative impact on the environment.
Since soy candles are made exclusively from plant-based ingredients, they are suitable for vegans.
The burning time is also much longer compared to regular candles.
After use, you can repurpose the packaging as wax residue is easy to remove.
NAPOMENA: Svaki primerak je unikatan, ukoliko imate posebne želje oko boja ili modela, dodajte napomenu prilikom porudžbine.
Net weight:: 130 g
Burning time: 30+ sati
✔ 100% natural
✔ vegan
✔ premium quality
✔ handmade
✔ not tested on animals
U svetu u kojem sve više ljudi teži prirodnim i blagotvornim proizvodima za svoj dom i okolinu, prirodne mirisne sveće postaju sve popularniji izbor. Naša kolekcija mirisnih sveća izrađena je sa posebnom pažnjom prema prirodi i vašem uživanju. Koristeći čisti sojin vosak i najkvalitetnija eterična ulja, stvorili smo mirisne sveće koje pružaju ne samo predivan miris, već i osećaj unutrašnjeg mira.
Savršenstvo prirodnih sastojaka
Naša mirisna sveća odlikuje se upotrebom čistog sojinog voska, koji ne samo da sagoreva duže u poređenju sa tradicionalnim voskom, već je i ekološki prihvatljiv. Sojin vosak je obnovljiv izvor i ne emituje štetne toksine tokom sagorevanja, čime se čuva čist vazduh u vašem domu.
Dodatno, svaka mirisna sveća obogaćena je pažljivo odabranim čistim eteričnim uljima. Eterična ulja ne samo da pružaju predivan i dugotrajan miris, već i terapeutske blagodeti koje podstiču opuštanje, balans i dobrobit uma i tela.